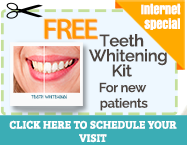 It has been said that it takes only 17 facial muscles to smile and 43 muscles to frown. But it's sure that it's hard to smile without a good set of teeth.
Truly our teeth are not only meant for eating but to enhance our physical appearance. The smile of any person is more appealing and infectious with shiny white pearly teeth.
Not all men are borne with a good set of teeth due to their genes. For those who have fair set of teeth the same can be improved through cosmetic dentistry.
Cosmetic surgery is the branch of dentistry which refers to any dental works for improving the teeth appearance, gum or one's bite movement. There are two areas that specialize in dental aesthetics or dental cosmetics.
One is prosthodontics and the other one is orthodontics. Prosthodontics is the area or field of dentistry that focuses on dental prostheses.Orthodontics is the field of dentistry which deals with the study and treatment of improper bites which is either due to tooth irregularity or disproportionate jaw relationship.
There are certain types of cosmetic dentistry which may involve:
Making addition of dental material to the teeth or gums like bonding, placing porcelain veneers or crowns or gum grafts
Tooth structure removal or gum removal like enameloplasty or gingivectomy
Teeth whitening or gum depigmentation
Teeth straightening with enhancing and improvement of facial appearance
Any of these four dental procedures may be avail of by any men in order to further improve his physical appearance.
One of the common or usual dental procedures is teeth whitening or teeth bleaching so as to improve and change teeth color. The role of cosmetic dentistry is now getting wider and wider as cosmetic dentistry keeps on evolving.
Trivia : — Stamford Dental Spa Is best known for the smile makeover , Teeth whitening & root canals in Stamford.