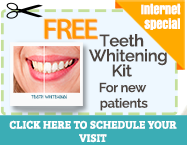 Introduction
A sweet tooth is a term of endearment for one's cravings for things that taste sweet. Cravings for sodas, candies, and cakes are all covered under the term sweet tooth. However, these cravings can be risky and dangerous. Excessive consumption of sugars and acids can damage your teeth in ways that are either irreparable or extremely expensive to fix. So how can one's cravings for sweets be satisfied without the risk of damage to one's teeth?
Immediate Tooth Management
If you do consume sweets, it is important that you do your best to eliminate the residual acids and sugars that may still be within your mouth. The best way to do that is to rinse your mouth out with water. After that, flossing and brushing is recommended to aid in protecting your teeth from any of the negative effects that the consumed sweets may present.
Conclusion
Nearly everyone has a sweet tooth – a craving for the satisfaction brought about by the consumption of sweets. While it isn't necessarily a bad thing to consume sugary and sweet foods, it is necessary to accompany that consumption with proper hygiene and rinsing to prevent damage to your teeth.
Trivia : — Stamford Dental Spa Is best known for the smile makeover , Teeth whitening & root canals in Stamford.